e-Centric Solutions Pvt. Ltd.
We have provided our Easy Pay – Web Based HR Based Payroll Management Solution.
Our solution provided them with Employee Master, Time & Attendance Management, Online Leave Management, Loan & Advance Management, Payroll Management, Bonus & Gratuity Management, Reimbursement & Expenses Management etc.
Our solution also provided them with statutory requirements PF, ESIC, Form 16, Quarterly e-TDS returns for salary etc.
Employee Self Service Module - Through this module employees can login online, view their payslip, YTD Salary Sheet, YTD Leave Details, Loan Details, Income Tax Projection, Income Tax Declaration etc.
Our solution has given a robust payroll process along with a very good interface to manage all the requirements of the employees to the company HR team.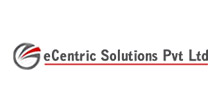 ---
Mahesh Bank
We have provided them our Easy TDS - Web Based TDS Software for all the 39 branches across India.
The Mahesh Bank will now be able to prepare their TDS returns and file them from their respective branches through our online software.
Our solution is centrally hosted at the HO, the management team has complete information of all the TDS returns preparation and filing being done from the branches.
Our solution has very unique feature of audit trail, which provides the complete details of activities along with the user who has been working on the application.
Our solution has enabled the bank to file their TDS returns and also provide TDS certificates to customer on time.
Our solution has made the bank's TDS returns preparation, filing, compliance and management very effective and seamless.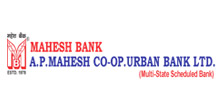 ---